HAWAII COUNTY POLICE DEPARTMENT
NORTH HILO PATROL DISTRICT
OFFICER KELVIN R. CARDOZA
PHONE: 962-2120
NOVEMBER 8, 2004
I-10451/NH
MISSING PERSON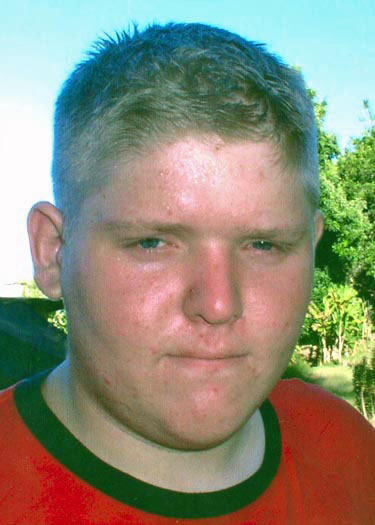 MEDIA RELEASE
Big Island police are asking for the public's help in locating a 19-year-old male reported missing after visiting a relative in Hana Kulana Camp at Ookala in the North Hilo District.
The Kapehu Camp resident, missing since October 29, 2004, was identified as Ryan Sturgis. Sturgis is described as a Caucasian, being 6-foot-2 or 6-foot-3 in height, weighing from 280 to 290 pounds and wearing unknown clothing.
Both aerial and ground searches were conducted by North Hilo Police and personnel from the Hawaii Fire Department and the Hawaii County helicopter without locating Sturgis. North Hilo police have issued an all-points bulletin islandwide and are continuing their efforts by patrolling both Ookala and Kapehu neighborhoods and the connecting areas.
Family members have expressed concern because Sturgis has a medical problem that may require medical treatment when found.Anyone with information on his whereabouts is asked to call Officer Kelvin Cardoza of the North Hilo Patrol at 962-2120 or the police non-emergency telephone number at 935-3311.
Those who wish to remain anonymous may call Crime Stoppers at 961-8300 in Hilo or 329-8181 in Kona. All Crime Stopper information is kept strictly confidential.
# # #

Print This Post