Hawaii Police Department
Puna Patrol
Sergeant Charrise Wakita
Phone: 965-2716
Report No. 22-014794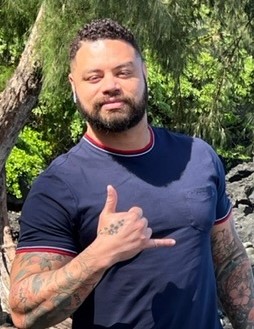 Media Release
Hawaii Island police are requesting the public's assistance in locating 36 year-old Jake Sawa, who was reported missing.
Sawa is described as being 6'0" feet tall, weighing 240 pounds, muscular build, with light eyes, short curly brown hair and a full beard. Sawa has tattoo sleeves on both arms.
He was last seen on February 16, 2022 in Hilo.
Anyone with information on Sawa's whereabouts is asked to call the police department's non-emergency line at (808) 935-3311 or contact Sergeant Charrise Wakita at (808) 939-2520, or email charrise.wakita@hawaiicounty.gov.

Print This Post