HAWAII COUNTY POLICE DEPARTMENT
EAST HAWAII CRIMINAL INVESTIGATION SECTION
DETECTIVE TOM C. POY
PHONE: 961-2383
AUGUST 5, 2003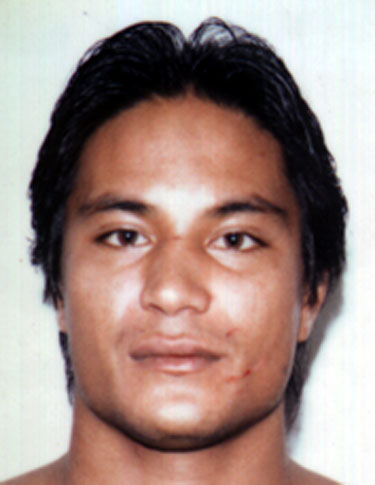 ADRIAN A. GLIMANE
…sought for questioning
MEDIA RELEASE UPDATE
Police are looking for a 28-year-old man for questioning in a burglary at the University of Hawaii at Hilo.
The suspect was identified as Adrian A. Glimane, of no permanent address.
Glimane was seen at the location of a 1 a.m. burglary Thursday (July 31, 2003) at a portable building on the UHH campus, but disappeared before police arrived. After the burglary, about $4,000 in miscellaneous computer parts were discovered missing and later returned.
Earlier, police were looking for a 43-year-old man for questioning in the same burglary. The suspect, Alexander Paglinawan, turned himself in Tuesday (August 5, 2003).
Paglinawan was arrested and charged at 12:15 p.m. with second-degree burglary. He is being held in the Hilo Police cellblock in lieu of $1,000 bail.
Meanwhile, anyone with information about Glimane's whereabouts is asked to call Detective Tom Poy at the East Hawaii Criminal Investigation Section at 961-2383 or the police non-emergency number at 935-3311.
Those who wish to remain anonymous are asked to call Crime Stoppers at 961-8300. All Crime Stoppers information is kept strictly confidential.
# # #

Print This Post