Hawai'i Police Department
Hilo Community Policing
Lieutenant William Derr
Phone: (808) 961-2350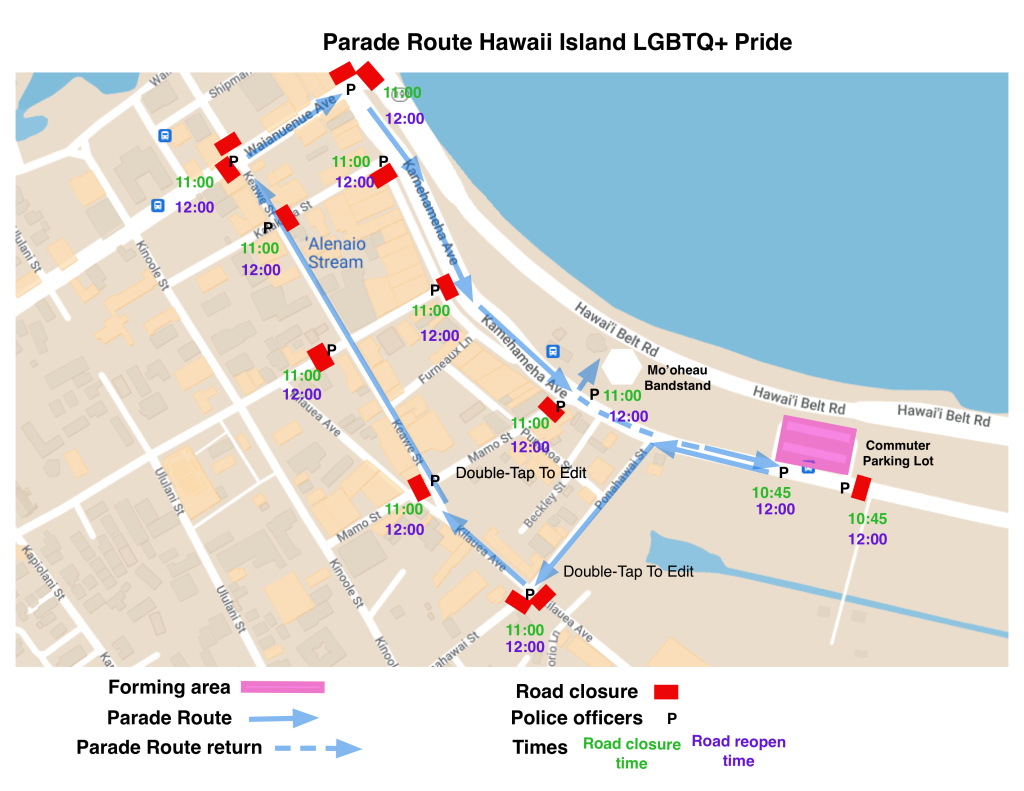 Media Release
Hawai'i Police Department announces that there will be road closures in downtown Hilo on Saturday, June 25, 2022, during the annual LGBTQ+ Pride Parade. The roads used for the parade route will close just prior to the parade starting at 11:00 a.m. and remain closed for the duration of the parade.
The parade route will start at the intersection of Kamehameha Avenue and Ponahawai Street, continuing up to the Ponahawai Street / Kilauea Avenue intersection. The route will then turn right, traveling north along Kīlauea Avenue / Keawe Street to the Waianuenue Avenue intersection where the parade will turn right and travel down Waianuenue Avenue to Kamehameha Avenue. The parade route will turn right and proceed south on Kamehameha Avenue, ending at the Kamehameha Avenue commuter parking lot by Ponahawi Street.
Hawai'i Police Department would like to remind motorist to drive safely and pay particular attention to pedestrians while the parade is in progress.

Print This Post