Hawai'i Police Department
Puna Patrol Division
Officer Isabell Feki
Phone: (808) 935-3311
Report No.: 23-085516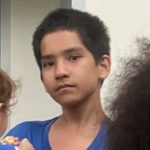 Media Release
Hawai'i Island police are asking for the public's assistance in locating 13-year-old Jason Abiley who has been reported as a runaway on Wednesday, September 6, 2023. Due to his age, he is considered an endangered missing child.
Abiley was last seen in the Ainaloa Estates Subdivision area on Tuesday, September 5, 2023, at approximately 8:00 p.m.
Abiley is described as a male who has a tan complexion, is approximately 4 feet 9 inches tall, weighing approximately 90 pounds, has brown eyes, and short black hair.
Police ask anyone who may have information on the whereabouts of Abiley to contact the police department's non-emergency line at (808) 935-3311.

Print This Post