Hawai'i Police Department
South Hilo Patrol
Lieutenant Paul Kim
Phone: (808) 935-3311
Report No.: 23-085860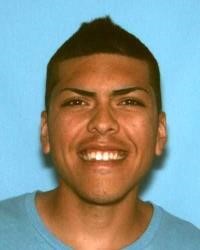 Media Release
Hawai'i Island police are asking for the public's assistance in locating 27-year-old Anthony Walter Moniz III, who was reported as an endangered missing person.
Moniz was last seen leaving the 1800 block of Kamehameha Avenue in Hilo on Wednesday, September 6, 2023, at approximately 12:30 p.m. He was operating a white Honda Civic four-door sedan bearing Hawaii State license plate SDG113.
Moniz is part-Hawaiian with a tan complexion, 5 feet 11 inches tall, about 160 pounds, with black hair and brown eyes. He has the name "MONIZ" tattooed on his right forearm.
Police ask anyone with information about Moniz's whereabouts to call the police department's non-emergency number at (808) 935-3311.

Print This Post