Hawai'i Police Department
Area II Criminal Investigations Section
Lieutenant Michael Hardie
Phone: (808) 326-4646 Ext. 266
Report No.: 23-087081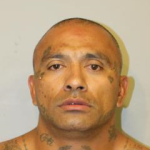 Media Release (Update)
Detectives with Hawai'i Police Department's Area II Criminal Investigation Section have arrested and charged 40-year-old Shayne Unea of Waimea with numerous offenses, including attempted murder and terroristic threatening, stemming from a shooting incident that occurred in Kailua-Kona on Monday, September 11, 2023.
While on Kaiminani Drive around 11:30 a.m. on Monday, a Kona patrol officer was flagged down by a 35-year-old man from Waimea, who reported that he and another male victim had been shot at by a male suspect while seated in their parked vehicle in the 73-4300 block of Lau'i Street. Immediately conducting checks of the area, officers located and arrested Unea and recovered the 2016 Honda sedan he was operating at the time of the incident.
On Tuesday, September 12, Area II detectives executed a search warrant for the 2016 Honda, which resulted in the recovery of 39 rounds of ammunition.
After conferring with the County Prosecutor's Office, Unea was charged on Tuesday evening, September 12, with the following offenses and his bail was set at $334,250:
Second-degree attempted murder
Two counts first-degree terroristic threatening
Ownership or possession prohibited                                                                                                                                       
First-degree reckless endangering
Second-degree reckless endangering
First-degree criminal property damage
Driving without a license
Resisting order to stop
Unea remains in police custody pending his initial hearing scheduled on Wednesday, September 13, at 11:00 a.m. in Kona District Court.
Anyone with information about this case is encouraged to contact Detective Joshua Pa, via email at Joshua.pa@hawaiicounty.gov, or the police department's non-emergency number at (808) 935-3311.
Tipsters who prefer to remain anonymous may call Crime Stoppers at (808) 961-8300 and may be eligible for a reward of up to $1,000. Crime Stoppers is a volunteer program run by ordinary citizens who want to keep their community safe. Crime Stoppers doesn't record calls or subscribe to caller ID. All Crime Stoppers information is kept confidential.

Print This Post