Hawai'i Police Department
Area II Criminal Investigation Section
Lieutenant Michael Hardie
Phone: (808) 326-4646, ext 266
Report No.: 23-089602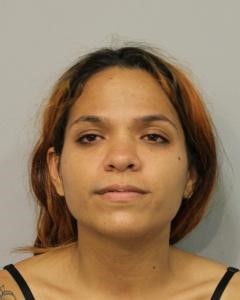 Media Release
Hawai'i Island police are requesting the public's assistance in locating 32-year old Kira Lazar of Ocean View, who is wanted for questioning in a criminal investigation.
Lazar is described as being 5-foot-6 inches tall, 130 pounds with brown eyes and black hair. Lazar is known to frequent the Ocean View area of the Kaʻū District.
Anyone with information on Lazar's whereabouts is encouraged to call the Hawai'i Police Department's non-emergency number at (808) 935-3311.  They may also contact Detective Donovan Kohara at (808) 960-3118; or via email at donovan.kohara@hawaiicounty.gov.

Print This Post