Hawai'i Police Department
Office of the Police Chief
Acting Deputy Police Chief Reed K. Mahuna
Phone: (808) 961-2244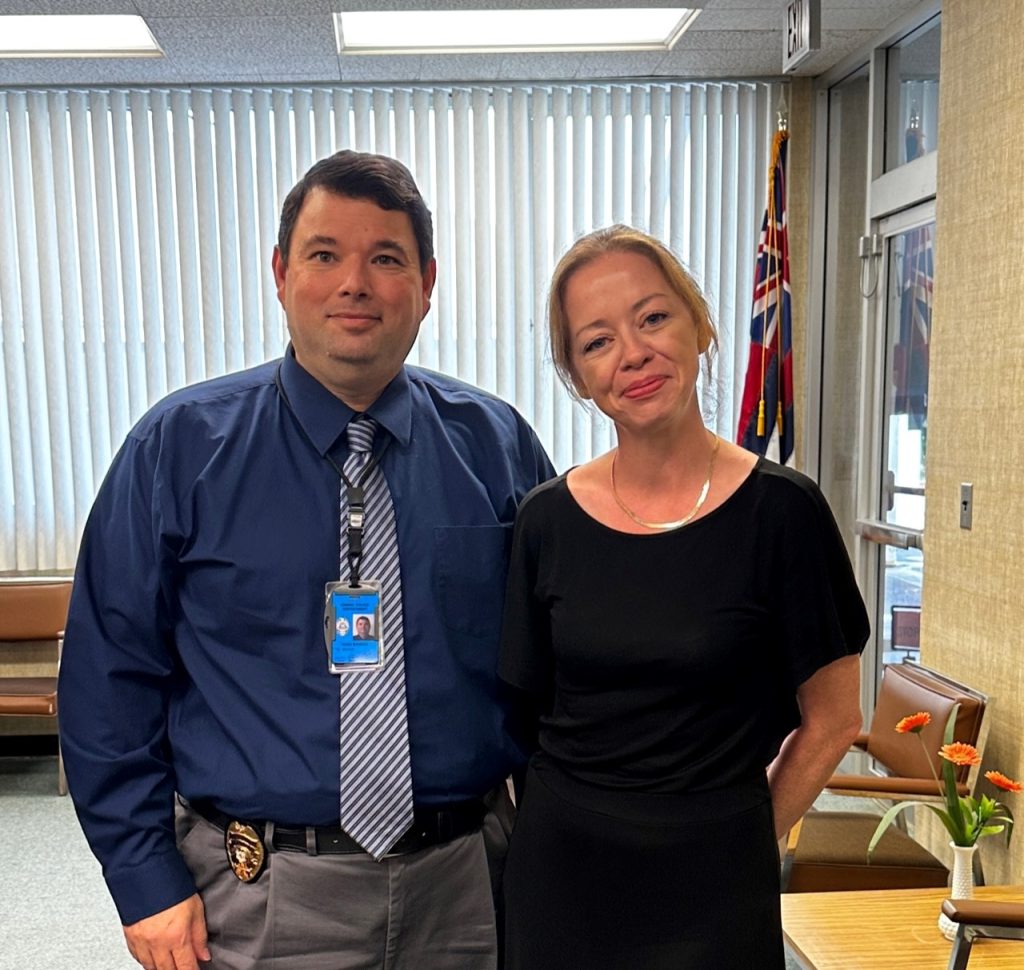 Media Release
Acting Deputy Police Chief Reed Mahuna was pleased to meet with Marcella Smyth, the Consul General of Ireland, yesterday (September, 21 2023) in the Chief's office. Consul General Smyth, who is based out of Los Angeles, was touring Hawai'i as part of an official visit.
Acting Deputy Chief Mahuna said "I was honored to meet with Consul General Smyth and appreciate her support for law enforcement as well as those Irish people that live here and also visit our beautiful island".
Consul General Smyth is a career diplomat who leads the Irish Consulate in Los Angeles.

Print This Post