HAWAII POLICE DEPARTMENT
SOUTH HILO PATROL
CAPTAIN KENNETH VIEIRA
PHONE: 961-2214
DECEMBER 1, 2006
REPORT NO. C06037136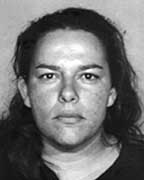 MEDIA RELEASE
Big >Island> police are asking for the public's help in locating a boy who has not been seen since his biological mother picked him up for a visit on Thanksgiving Day. Police also are seeking the mother.
Dove Johnson, 36, of Mountain View picked up her biological son, 14-year-old Sage Skillman, from a Hilo foster home on November 23. Neither one has been seen since.
The case has been classified as a custodial interference investigation.
Police ask anyone who knows the whereabouts of either person to call Officer Chris Correia or Officer Louis Ondo Jr. at 961-2213 or the Police Department's non-emergency number at 935-3311.
Those who prefer to remain anonymous may call Crime Stoppers at 961-8300 in Hilo or 329-8181 in Kona. All Crime Stoppers information is kept confidential.
# # #

Print This Post