HAWAII COUNTY POLICE DEPARTMENT
SOUTH KOHALA PATROL DISTRICT
SERGEANT HAROLD L. SUMAOANG
PHONE: 887-3080
FEBRUARY 6, 2005
C05003472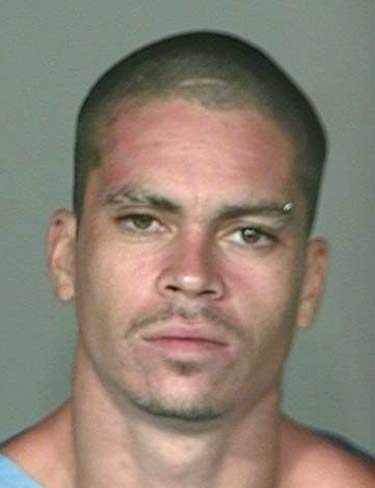 MEDIA RELEASE UPDATE
Big Island police are on the lookout for prison escapee who confronted and fired at three men Saturday (February 5, 2005).
The fugitive was identified as Kalani Kaohimaunu, who escaped on October 27, 2004, while at the South Kohala District Court.
Kaohimaunu confronted three male adults with a .22 caliber rifle Saturday at a residence on Kamamalu Street in Waimea. He fired four to eight rounds as the three victims fled the area in their vehicle. Two to three rounds stuck the rear bumper and grazed the left rear passenger door.
Police officers searched the immediate area and neighborhood. The escapee, however, remains at large.
Kaohimaunu is described as being 5-foot-10 in height, weighing about 160 pounds and having brown eyes and brown hair.
Police described the escapee as extremely dangerous and they see him or should they have information on his whereabouts.
Anyone with information on Kaohimaunu's whereabouts is asked to call Detective Gilbert Gaspar of the Kona Criminal Investigation Section at 326-4646, Ext. 238, or the police non-emergency number at 935-3311.
Those who wish to remain anonymous may call Crime Stoppers at 329-8181 in Kona or 961-8300 in Hilo. All Crime Stoppers information is kept strictly confidential.
# # #

Print This Post