HAWAII COUNTY POLICE DEPARTMENT
WEST HAWAII CRIMINAL INVESTIGATION DIVISION
CAPTAIN ROBERT P. HICKCOX
PHONE: 326-4646, EXT. 263
MARCH 21, 2005
C05003472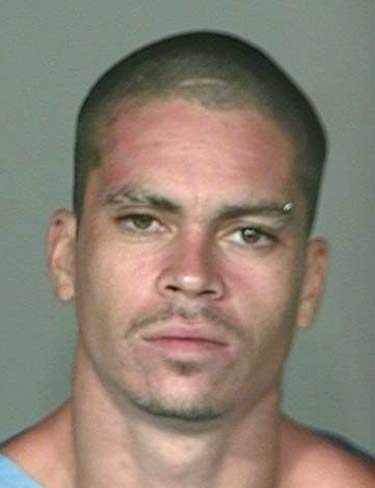 MEDIA RELEASE UPDATE
Big Island police, the state Sheriff's Department and members of the Hawaii Fugitive Task Force (HFTF) have arrested a 23-year-old fugitive sought by police since he escaped in late October last year.
The fugitive, identified as Kalani Kaohimaunu, was arrested without incident Sunday evening (March 20, 2005) in Pohoiki, Kalapana, area of Puna.
He was charged with escape, and West Hawaii Criminal Investigation Section detectives are investigating additional charges of three counts of attempted murder, one count of criminal property damage and firearms offenses.
Kaohimaunu is being held in the Kona police cellblock in lieu of $10,000 bail for the escape charge. He is also being held on several outstanding warrants and pending further investigation for the other offenses, which stem from an incident that occurred at a Waimea residence in February.
On October 27, 2004, Kaohimaunu escaped on foot from adult correction officers as he was being transported to the South Kohala District Court for a scheduled appearance on warrants for contempt of court and failure to appear.
Later, on February 5, 2005, at a Waimea residence belonging to his mother, Kaohimaunu confronted three men looking for his brother with a .22-caliber rifle. He fired four to eight rounds as the three victims fled the area in their vehicle. Several struck the rear bumper and grazed the left rear passenger door.
The Hawaii Fugitive Task Force, which aided in his capture, is a special group formed by the U.S. Marshals Service and composed of federal, state and local law enforcement agencies.
The HFTF was organized to help the four county police departments apprehend felony fugitives wanted by federal, state and local authorities. Statewide, there are more than 1,000 felony warrants outstanding.
# # #

Print This Post