HAWAII COUNTY POLICE DEPARTMENT
EAST HAWAII CRIMINAL INVESTIGATION SECTION
DETECTIVE ROBERT WAGNER
PHONE: 961-2380
NOVEMBER 19, 2004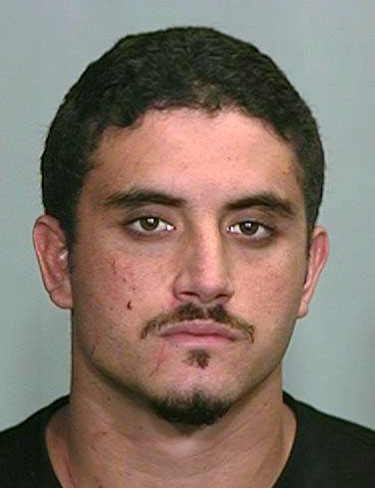 MEDIA RELEASE
Big Island police arrested and charged a Hilo man with robbery, burglary and theft for two separate offenses committed in Hilo's Puueo area Friday (November 19, 2004).
The suspect was identified as Robert Tysen Agres, 22, who was charged with first-degree robbery, first-degree burglary and third-degree theft. He is being held in the Hilo police cellblock in lieu of $15,500 bail.
Agres was arrested about 5 a.m. Friday after a member of the Puueo Neighborhood Watch reported a suspicious vehicle in the area.
Responding South Hilo patrol officers determined that the suspect was allegedly responsible for the theft of a fishing pole from a pickup truck.
They received additional information that a suspect had allegedly robbed a North Carolina couple at a Puueo apartment complex. The suspect kicked in the door of the apartment, brandished a pipe and demanded money from the couple. He then fled with an undisclosed amount of cash.
# # #

Print This Post