HAWAII COUNTY POLICE DEPARTMENT
EAST HAWAII CRIMINAL INVESTIGATION SECTION
LIEUTENANT RANDALL MEDEIROS
PHONE: 961-2252
APRIL 14, 2005
C05011952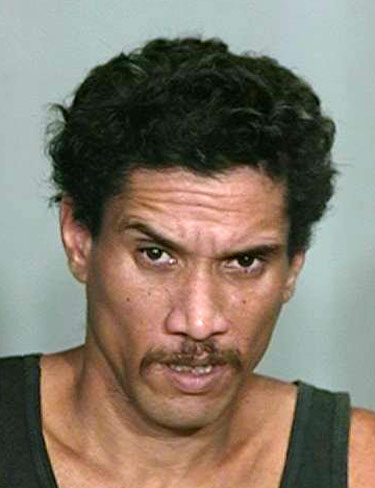 MEDIA RELEASE UPDATE
Big Island police have charged a 34-year-old Hilo man with assault and other felony offenses for allegedly trying to run down a motorcyclist Wednesday (April 13, 2005) in Papaikou.
At about 4:20 p.m. Thursday, East Hawaii Criminal Investigation Section detectives charged Wayne M. Sarme Sr. with fist-degree assault, first-degree criminal property damage and failure to render aid. Sarme is being held in the Hilo police cellblock in lieu of $5,000 bail.
Responding to a 2:01 p.m. report Wednesday of a traffic collision between a truck and a motorcycle, South Hilo patrol officers learned that the truck involved had fled the area and that the collision appeared to be intentional.
Witnesses told police that the motorcycle was being chased by a truck north on the Old Mamalahoa Highway. As the vehicles neared the intersection with Hawaii Belt Road (Route 19) and the Papaikou overpass, the truck struck the motorcycle, knocking its 38-year-old rider to the pavement.
Shortly after learning the circumstances of the incident and that the victim knew the suspect, responding officers located the truck at 2:20 p.m. in the Wainaku area and arrested Sarme, the driver and sole occupant.
Although Sarme was arrested for attempted murder, the charge was amended to first-assault assault after detectives conferred with county prosecutors.
The victim was taken to the Hilo Medical Center, where he underwent surgery and was later reported in stable condition.
# # #

Print This Post