HAWAII COUNTY POLICE DEPARTMENT
EAST HAWAII CRIMINAL INVESTIGATION SECTION
ACTING LIEUTENANT GREG ESTEBAN
PHONE: 961-2252
AUGUST 24, 2004
I-02660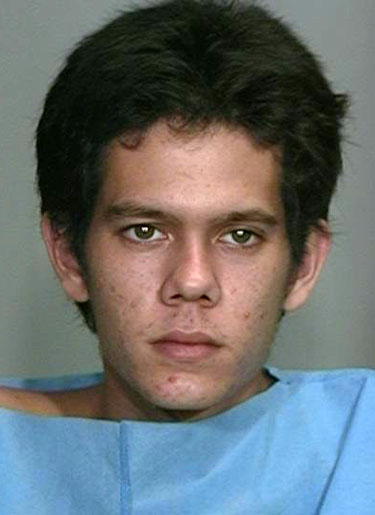 MEDIA RELEASE
Big Island police have arrested a 22-year-old man and charged him with robbing a grocery store in Honomu, South Hilo.
The suspect was identified as Kyle Yasushi Masaoka, of a Honomu address.
Masaoka was charged at 6:10 p.m. Monday (August 23, 2004) with second-degree robbery. He is being held in the Hilo police cellblock in lieu of $35,000 bail.
About 5:40 p.m., Friday, Masaoka allegedly entered Jan's Store with a shirt covering the lower part of his face, pointed a gun at the clerk and ordered her to open the cash register. When she refused, the suspect tried to open the cash register, but fled when he couldn't get it open.
The clerk later identified the suspect by his voice and a tattoo on his left hand. East Hawaii Criminal Investigation Section detectives arrested Masaoka on at 6:12 p.m. Friday at his home.
They later determined that a toy gun was used in the robbery.
# # #

Print This Post