HAWAII POLICE DEPARTMENT
WEST HAWAII CRIMINAL INVESTIGATIONS SECTION
CAPTAIN ROBERT HICKCOX
PHONE: 326-4646, EXT. 263
OCTOBER 12, 2006
REPORT NO. C06038308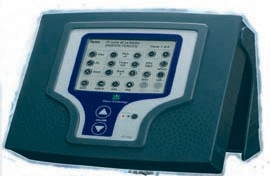 MEDIA RELEASE
Big Island police are asking for assistance from anyone with information about a burglary in the Hawaiian Ranchos Subdivision in Ka'u a year ago.
One of the items taken during the October 2005 burglary was a black digital hymnal machine. The machine looks like a briefcase with a zipper and is used to play music for church services and other church activities.
Police ask anyone with information about the burglary or the digital hymnal machine to call Detective Rio Amon-Wilkins of the West Hawaii Criminal Investigations Section at 326-4646, extension 277.
Tipsters who prefer to remain anonymous may call Crime Stoppers at 329-8181 in Kona or 961-8300 in Hilo. All Crime Stoppers information is kept confidential.
# # #

Print This Post