HAWAII COUNTY POLICE DEPARTMENT
WEST HAWAII CRIMINAL INVESTIGATION SECTION
ACTING LIEUTENANT LLEWELLYN FUKUI
PHONE: 326-4203
JUNE 6, 2004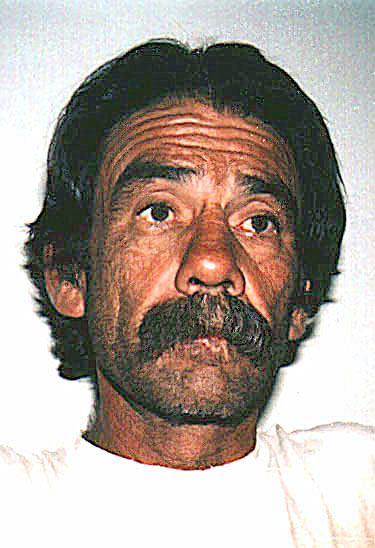 MEDIA RELEASE UPDATE
West Hawaii Criminal Investigation Section detectives have taken over the search for a 51-year-old South Kohala man who has been missing since March.
The man was identified as Michael Anthony Elenes, of no permanent address, but who reportedly frequents Puako and Waikoloa in South Kohala.
Elenes is described as being 5-foot-11 in height, weighing about 170 pounds and having brown eyes, brown hair and a thick mustache. He also is described as having a scar on his chest.
Elenes was last seen on March 25, 2004, in Puako, where he had been picking up his mail.
Anyone with information on his whereabouts is asked to call Acting Lieutenant Llewellyn Fukui of the West Hawaii CIS at 326-4203 or the police non-emergency number at 935-3311.
Those who wish to remain anonymous may call Crime Stoppers at 961-8300 in Hilo or 329-8181 in Kona. All Crime Stoppers information is kept strictly confidential.
# # #

Print This Post