HAWAII COUNTY POLICE DEPARTMENT
WEST HAWAII JUVENILE AID SECTION
DETECTIVE AIMEE WANA
PHONE: 326-4233
OCTOBER 24, 2003
H-64986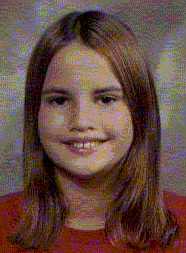 NICOLE KANANI YATES
…missing since September
MEDIA RELEASE
Kona Police are asking for the public's help in locating a 12-year-old Kailua-Kona girl who has been missing since September 2003.
The missing girl was identified as Nicole Kanani Yates. She is described as being five feet five inches tall, weighing about 110 pounds, and having fair complexion, brown hair and brown eyes.
Anyone with information about her whereabouts are asked to contact Detective Aimee Wana of the West Hawaii Juvenile Aid Section at (808)326-4233 or the police non-emergency number at (808)935-3311.
# # #

Print This Post