HAWAII POLICE DEPARTMENT
CRIMINAL INVESTIGATION DIVISION
DETECTIVE WILLIAM SOUTHER
PHONE: 326-4646 EXT 275
DECEMBER 2, 2005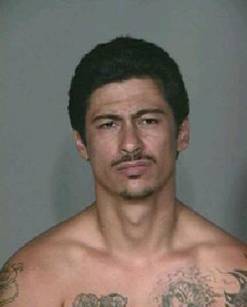 MEDIA RELEASE
Big Island police are asking for the public's assistance in locating a male suspect wanted for an outstanding warrant for Parole Violation and is also suspected of being responsible for various property crimes in the Kona District.
The suspect is identified as David Carvalho Jr., a 35 year old male, of no permanent address. Carvalho is described as being 5-feet 10-inches in height, weighing about 180 pounds with a medium build, having black hair and brown eyes. Carvalho is known to utilize various vehicles and may be armed and considered dangerous.
The public is also being cautioned of any suspicious activity where persons are approaching residences on the false pretense of looking for people or seeking yard or maintenance work.
Anyone with information on Carvalho's whereabouts is asked to call the police non-emergency number at 935-3311. Those who wish to remain anonymous may call Crime Stoppers at 329-8181 in Kona. All Crime Stoppers information is kept strictly confidential.
###

Print This Post