HAWAII COUNTY POLICE DEPARTMENT
WEST HAWAII JUVENILE AID SECTION
OFFICER PAULA JELSMA
PHONE: 326-4284
FEBRUARY 22, 2004
H-81613/KN
ATTEMPTED MURDER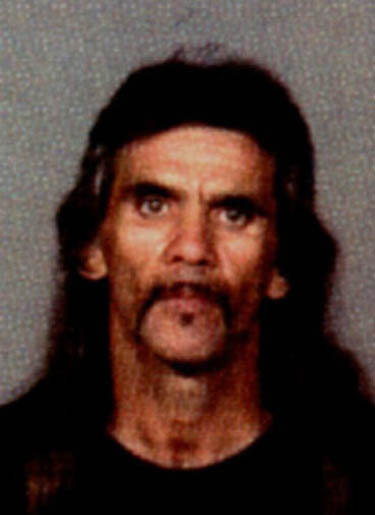 MEDIA RELEASE
Big Island police are asking for the public's help in locating a 42-year-old male who is wanted for allegedly stabbing his former girlfriend during an argument.
The suspect was identified as Darrell Inere of Kailua-Kona. Inere is described as being a part-Hawaiian, being 5-foot-11 in height, weighing about 180 pounds and having long salt-and-pepper colored hair and mustache and brown eyes.
Inere allegedly entered his former girlfriend's residence shortly before 5 a.m. on Sunday (February 22, 2004) in Captain Cook, South Kona, got into an argument with her and stabbed her once in the abdomen. After the stabbing, he fled the residence.
The victim, 51, was taken to the Kona Community Hospital, where she was reported in stable condition.
Anyone with information about the incident or the suspect's whereabouts is asked to call Officer Paula Jelsma, 326-4284, of the West Hawaii Domestic Violence Unit or the police non-emergency number at 935-3311.
Those who wish to remain anonymous may call Crime Stoppers at 961-8300 in Hilo or 329-8181 in Kona. The numbers are answered 24 hours a day. Callers will be given a coded number and their identity will remain anonymous. Callers may be eligible for a reward of up to $1,000 if their call leads to an arrest, indictment or the recovery of property. Crime Stoppers neither subscribes to "Caller ID," nor does it record phone calls.
# # #

Print This Post