HAWAII COUNTY POLICE DEPARTMENT
EAST HAWAII CRIMINAL INVESTIGATION SECTION
ACTING LIEUTENANT GREG ESTEBAN
PHONE: 961-2252
AUGUST 17, 2004
H-99871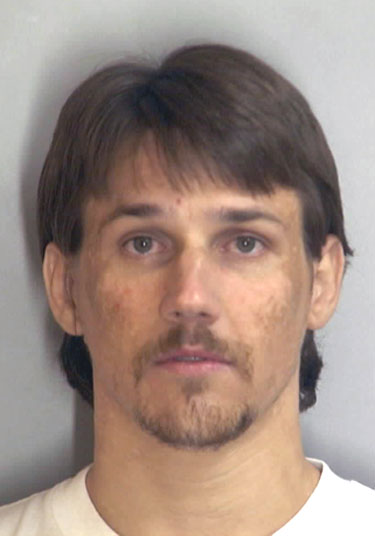 MEDIA RELEASE UPDATE 3
Big Island police apprehended a 29-year-old prison escapee Tuesday evening (August 17, 2004) in the Pepeekeo area of South Hilo.
Police located the fugitive, Joshua A.J. Reed, near the Old Mill Road and trying to hide in thick foliage beside the road. Reed was arrested without incident at 5:15 p.m. and charged with escape.
Police said he was scheduled be taken to the Hilo Medical Center for treatment of injuries sustained when he fled from police on Monday and then he would be turned over to Hawaii Community Correctional Center authorities.
Reed escaped from the Kulani Correctional Facility on August 1, 2004, and led police officers on a chase around the Big Island, altering his appearance to avoid detection.
He had been seen at various times in Kona, in the Kalapana and at beach areas of Puna and finally in Pepeekeo in South Hilo.
At the time of his escape, he was serving a sentence for sexual assault, and police described him as dangerous.
East Hawaii Criminal Investigation Section detectives have also charged a 30-year-old woman for helping Reed avoid police capture.
The woman, identified as Brandi Coughlin, of a Pepeekeo address, was charged Tuesday with first-degree hindering prosecution. She is being held in the Hilo police cellblock in lieu of $2,000 bail.
Coughlin allegedly drove the escapee from the Kalapana area to Pepeekeo, where she then hid and fed him.
Police also seized a 1991 blue Pontiac Bonneville allegedly used to transport the fugitive from Kalapana to the Pepeekeo area.
# # #

Print This Post