HAWAII POLICE DEPARTMENT
EAST HAWAII VICE SECTION
LIEUTENANT MARSHALL KANEHAILUA
PHONE: 961-2340
JUNE 13, 2005
C05019001/HL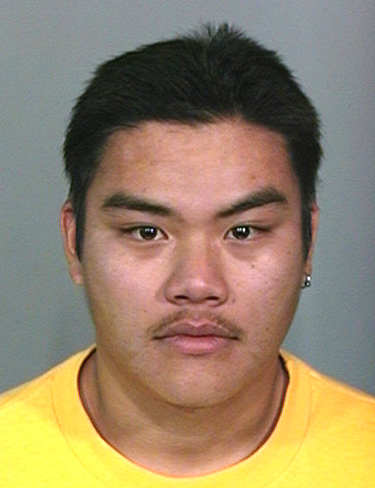 MEDIA RELEASE
Officers from the East Hawaii Ice Task Force and the Criminal Intelligence Unit arrested and charged a 21-year-old Hilo man with a variety of drug offenses after a drug bust Thursday in the parking lot of the University of Hawaii-Hilo.
The suspect was identified as Matthew Hoshide-Andrade of a Kinoole Street address.
Acting on a tip of ice being distributed, the officers conducted a surveillance of Hoshide-Andrade, observing him meeting another male in the UHH parking lot.
When the officers approached the suspect, he fled the scene in his vehicle, heading north on Kinoole Street. ITF officers immediately terminated the pursuit, but followed Hoshide-Andrade from a safe distance. The suspect then apparently lost control of his vehicle on Lanihuli Street, ran onto a private lawn, got out of the vehicle and threw a bag into the bushes. He then got back into his vehicle and attempted to drive off, but was unable to go far because of a flat tire. Witnesses directed ITF officers to a service station, where the suspect was arrested.
ITF officers recovered 57.2 grams of crystal methamphetamine with an estimated street value of more than $5,000 from the bag the suspect threw into the bushes. They also seized $1,020 in cash for possible forfeiture.
Hoshide-Andrade was later charged with first-degree promotion of a dangerous drug, illegal possession of drug paraphernalia and multiple traffic offenses. After posting $15,000 bail, the suspect was released.
ITF officers are consulting with the U.S. Attorney's Office on possible federal charges.
# # #

Print This Post