HAWAII POLICE DEPARTMENT
OFFICE OF THE CHIEF
LAWRENCE K. MAHUNA
PHONE: 961-2244
JUNE 6, 2006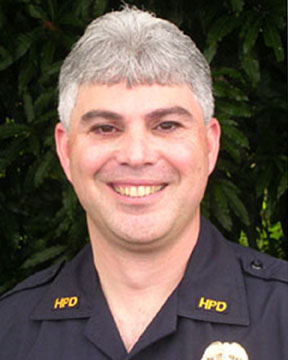 MEDIA RELEASE
Hawaii Police Chief Lawrence Mahuna has promoted Marshall Kanehailua to captain, effective June 1.
Kanehailua will continue working as commander of the Ka'u district, where he was acting captain since December 2005.
Last year Kahehailua trained at the FBI National Academy in Quantico, Virginia, from September to December. Before that he was assigned to the South Kohala District as a lieutenant but worked on special assignment from August 2004 until September 2005 doing an anti-methamphetamine mission called "Operation Capsize" with the Police Department's Ice Task Force.
For the previous year Kanehailua was a detective on the Ice Task Force.
He joined the Police Department in 1990.
# # #

Print This Post