Hawai'i Police Department
Criminal Investigations Section, Area I
Lieutenant Mitchell Kanehailua
Phone: 961-2252
January 22, 2010
Report No. C10001823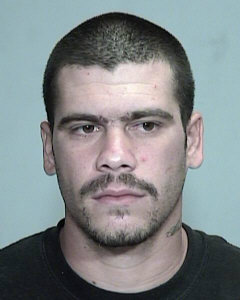 Isaac Rusty Caraballo
…missing since January 18
Media Release
The Hawai'i Police Department is searching for a 29-year-old Puna man who was reported missing on Monday (January 18).
Isaac Rusty Caraballo was last seen walking on Nanawale Boulevard in Nanawale Estates in Puna on January 18, 2010, at 9:15 a.m.
He is described a 5'11", 200 pounds, with brown hair and brown eyes. He has a tattoo on the left side of his neck. It was reported that he may be in need of medical attention.
Police are asking that persons who may have further information call the Police Department's non-emergency number at 935-3311.
Tipsters who prefer to remain anonymous may call Crime Stoppers at 961-8300 in Hilo or 329-8181 in Kona.
---

Print This Post