Hawai'i Police Department
South Hilo Patrol
Acting Lieutenant Prentiss Moreno
Phone: 961-2213
May 22, 2009
Report No. C09015054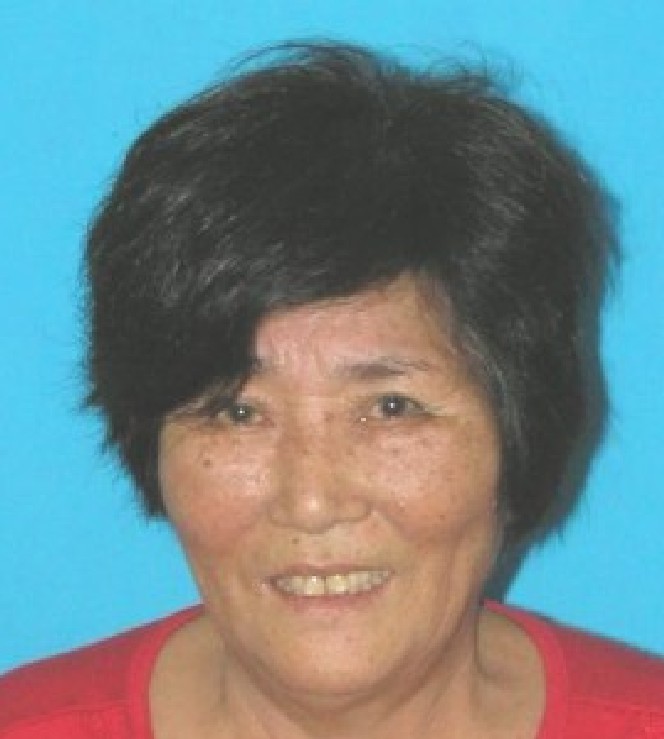 Kyung Suk Lee
…missing since May 15
Media Release
The Hawai'i Police Department is searching for a 65-year-old Hilo woman who has been missing since May 15.
Kyung Suk Lee was last seen in Hilo on the morning of May 15. She was scheduled to fly to Kauai that day. Her car was found in the parking lot at the Hilo airport but she never reached her destination on Kauai.
She is described as 5-foot-1, 130 pounds with brown hair and brown eyes.
Police ask that anyone who knows her whereabouts to call Officer Donovan Kohara at 961-2213, or the Police Department's non-emergency line at 935-3311. Tipsters who prefer to remain anonymous may call Crime Stoppers at 961-8300 in Hilo or 329-8181 in Kona. All Crime Stoppers information is kept confidential.
---

Print This Post