HAWAII COUNTY POLICE DEPARTMENT
ADMINISTRATIVE SERVICES SECTION
CAPTAIN JAY ENANORIA
PHONE: 961-2265
FEBRUARY 23, 2005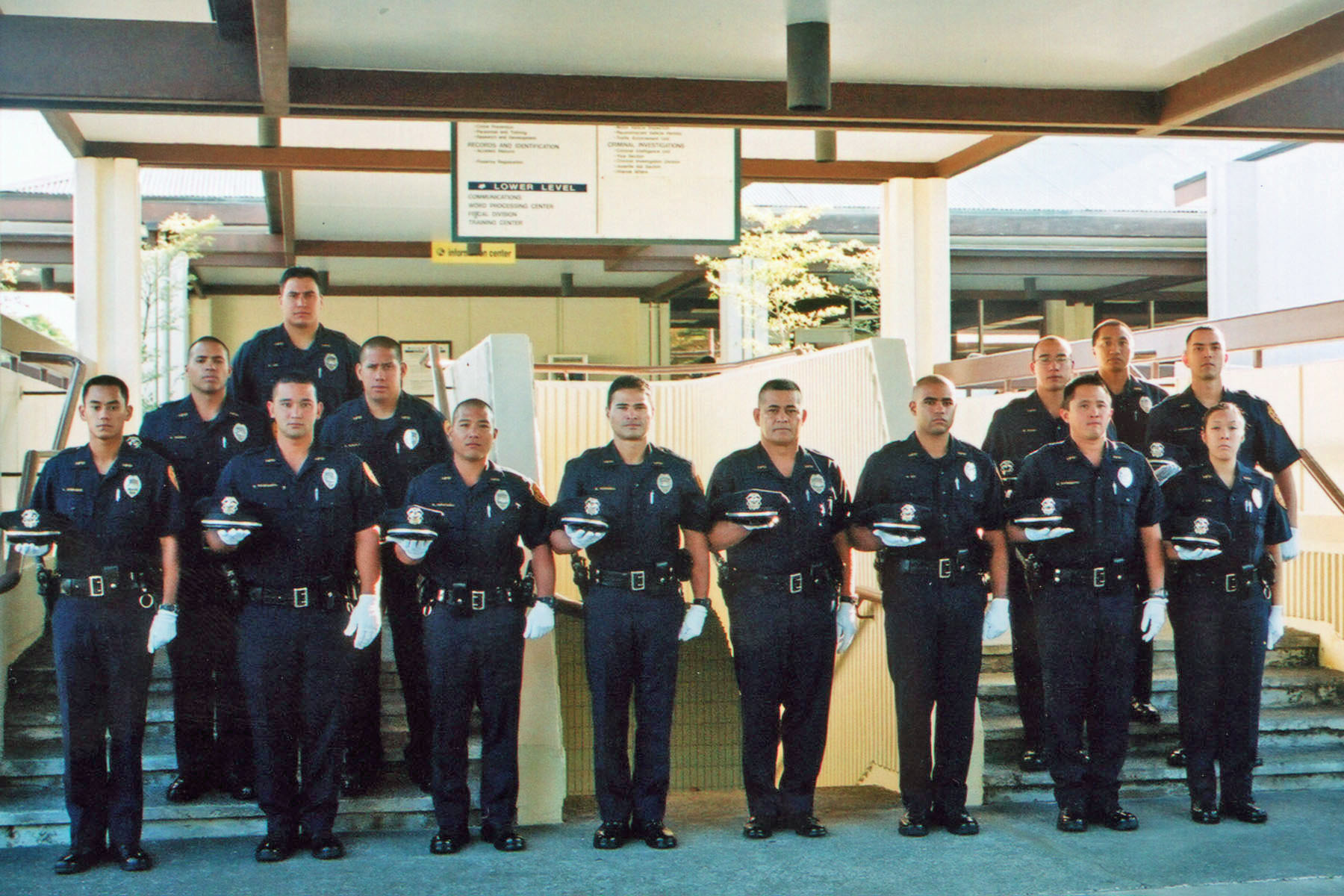 NEW OFFICERS – Thirteen new police officers will hit the road for on-the-job field training for nine weeks. The 13 members of the 64th Police Recruit Class are, front row from left, Levon P. Stevens, Cory R.F. Hasegawa, Kyle H. Hirayama, Earl P.K. Haskell, Randolph T. Tafua, Henry C. Ivy, Gaven K. Kagimoto and Jenny K. Lee; second row, Shawn S. Ibarra, Davy H. Kamalii, Mekia K. Rose and Victor K. McLellan; back row, Kalae R. Lee, and Officer Christopher Ragasa, class supervisor. The class graduated from seven months of academic training on February 18, 2005.
MEDIA RELEASE
The Hawaii County Police Department will get 13 new officers to help fill vacancies in police districts around the island.
The 13 graduated seven months of intensive classroom training on February 18, 2005, and will now undergo nine more weeks of on-the-job field training after being assigned to veteran police officers.
The department has more than 50 vacancies among the ranks of sworn officers, and the new officers will help relieve the shortages among the ranks.
The supervisors for the 64th Recruit Class were Sergeant Jason Y. Shinoda and Officer Christopher Ragasa.
# # #

Print This Post