HAWAII POLICE DEPARTMENT
OFFICE OF THE CHIEF
LAWRENCE K. MAHUNA
PHONE: 961-2244
JULY 21, 2006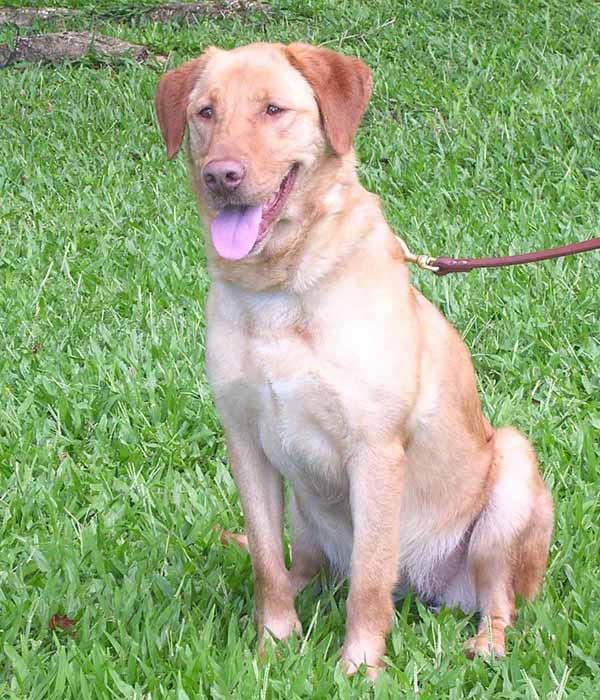 MEDIA RELEASE
The Hawaii Police Department has a new police dog trained to track missing persons as well as dead bodies.
It's a 3-year-old golden Labrador retriever named Katie. She was donated to the department by Canines for Kids Inc., a North Carolina non-profit organization that trains and provides free dogs for police departments across the country.
The organization's focus is to make it easier for police to find missing children and elderly people, said president and co-founder Mike Craig, who runs the two-person operation with Linda Dunn.
They believe the Big Island has a special need for canine assistance. "There's a huge elderly population here," Craig said, "and people disappear."
After initially training Katie on the mainland, Craig and Dunn worked with her on the Big Island to get her acclimated to the terrain, including that at Hawaii Volcanoes National Park.
Since the trainers' departure, Officer B J Duarte of the Juvenile Aid Section in Hilo has taken over the training duties. He and Katie will work as a team.
Tucker the bloodhound will now stay full time with Officer Walter Ah Mow of the Juvenile Aid section in Kona. Tucker, who joined the department in April, had been dividing his time between the two officers.
The Hawaii County Council officially approved accepting the latest dog at its July 7, 2006, meeting.
The Police Department also has two dogs trained to sniff out drugs.

Print This Post