HAWAII COUNTY POLICE DEPARTMENT
SOUTH HILO PATROL DIVISION
OFFICER DEAN UYETAKE
PHONE: 961-2213
AUGUST 1, 2004
H-99871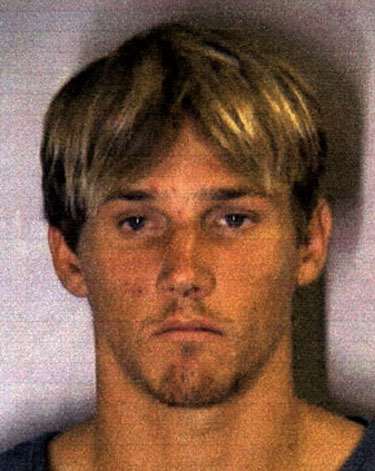 MEDIA RELEASE
Big Island police are on the lookout for a 29-year-old escapee from the Kulani Correctional Facility.
The escapee was identified as Joshua Reed, who was discovered missing from the facility at 6 a.m. Sunday. Authorities said Reed was last seen at a head count at 3:55 p.m. Saturday.
Reed is described as being 5-foot-9 in height, weighing about 165 pounds and having green eyes and dirty blond hair. Police caution residents that the inmate was serving time for a sex offense.
Anyone with information on Reed's whereabouts is asked to call Officer Dean Uyetake of the South Hilo Patrol at 961-2213 or the police non-emergency number at 935-3311.
Those who wish to remain anonymous may call Crime Stoppers at 961-8300 in Hilo or 329-8181 in Kona. All Crime Stoppers information is kept strictly confidential.
# # #

Print This Post