HAWAII POLICE DEPARTMENT
CRIMINAL INVESTIGATION SECTION/AREA I
CAPTAIN CHAD FUKUI
PHONE: 961-2252
FEBRUARY 24, 2006
C06006010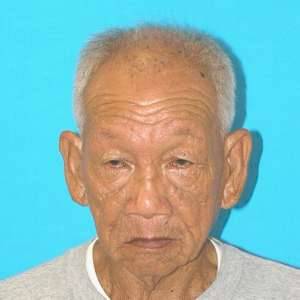 MEDIA RELEASE
The Hawaii Police Department is asking for the public's assistance in locating a missing 79 year-old Hilo man.
The missing person is identified as William A. Aki, M-79, of a Kalanikoa Street address. He is described as a chinese male, being 5-foot-8 in height, weighing approximately 180 pounds, having brown eyes, white hair, and tan complexion.
He was last seen in the Kalapana Black Sand area on February 23, 2006 during the later afternoon and was standing near a white early model sports utility vehicle.
Hawaii County Fire Department personnel and police conducted both aerial and ground searches and will resume the search tomorrow morning.
Anyone having information on the whereabouts of Aki is asked to call Detective Greg Esteban of the Criminal Investigation Section at (808)961-2384.
Those wishing to remain anonymous are asked to call Crime Stoppers at (808)961-8300.
# # #

Print This Post