HAWAII COUNTY POLICE DEPARTMENT
EAST HAWAII CRIMINAL INVESTIGATION SECTION
DETECTIVE LUCILLE MELEMAI
PHONE: 961-2377
AUGUST 25, 2003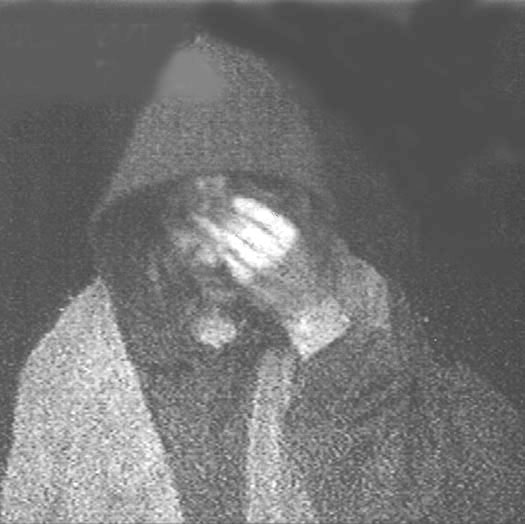 CAUGHT BY ATM CAMERA – Police are seeking the identity of this person who was caught on camera cashing a stolen credit card at an ATM machine.
MEDIA RELEASE
Police are seeking the public's help in identifying the person caught on camera using an automated teller machine with a stolen credit card.
Police said the thief has cashed more than $7,500 at several ATM locations around Hilo.
Anyone with information about the thief, pictured above, is asked to call Detective Lucille Melemai of the East Hawaii Criminal Investigation Section at 961-2377 or the police non-emergency number at 935-5511.
Those who wish to remain anonymous may call Crime Stoppers at 961-8300. The numbers are answered 24 hours a day. Callers will be given a coded number and their identity will remain anonymous. Callers may be eligible for a reward of up to $1,000 if their call leads to an arrest, indictment or the recovery of property. Crime Stoppers neither subscribes to "Caller ID," nor does it record phone calls.
# # #

Print This Post