HAWAII COUNTY POLICE DEPARTMENT
HILO CRIMINAL INVESTIGATION SECTION
DETECTIVE DUANE RAPOZA
PHONE: 961-2377
AUGUST 29, 2001
G-77088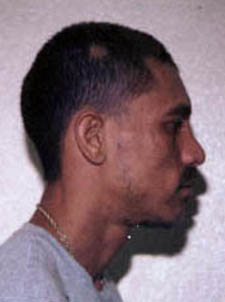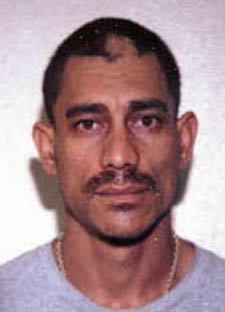 HARRY K.R. HARRISON
…escapee from HCCC
MEDIA RELEASE UPDATE
Police are seeking the public's help in capturing a Hawaii Community Correction Center inmate who is still at-large after escaping on August 10, 2001.
The inmate was identified as Harry K.R. Harrison, 35, of an Orchidland subdivision address in Puna.
Harrison is described as being a Caucasian, being 5-feet-10 in height, weighing about 140 pounds and having brown eyes and a modified "Mohawk" hairstyle. He was last seen wearing blue shorts and having no shirt or shoes.
He was last seen fleeing into a wooded area near the intersection of Ponahawai and Komohana Streets. He was believed hearing toward the Orchidland subdivision.
Harrison had been jailed after being arrested and charged on July 10, 2001, with abuse of a family or household member, kidnapping, terroristic threatening and contempt.
Police said Harrison should be considered dangerous and should not be approached.
Anyone with information about his whereabouts is asked to call the police non-emergency number at 935-3311.
Those who wish to remain anonymous may call Crime Stoppers at 961-8300 in Hilo or 329-8181 in Kona. Crime Stoppers keeps the identities of callers strictly confidential.
# # #

Print This Post