HAWAII POLICE DEPARTMENT
CRIMINAL INVESTIGATION SECTION
LIEUTENANT RANDALL MEDEIROS
PHONE: 961-2252
JANUARY 5, 2006
C05010814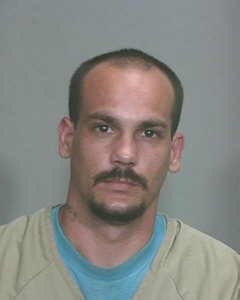 MEDIA RELEASE
Big Island police are renewing their request for the public's assistance in locating a 25 year-old man who escaped from the Hale Nani Correctional Facility in Hilo.
Abraham Verece, who last listed a Waimea home address, escaped from the minimum security facility located on Highway 11 in the early morning hours of April 4, 2005. Police are yet to receive any credible information on his whereabouts.
Verece is described as being 5-foot-9, weighing 185 pounds and having brown hair and brown eyes. He has numerous tattoos on his back, both arms and neck.
Anyone with information on where he is located or with whom he may be associating is being asked to contact Detective Thomas Waltjen at 961-2386 or the police non-emergency number at 935-3311.
Those who wish to remain anonymous may call Crime Stoppers at 961-8300 in Hilo or 329-8181 in Kona. All Crime Stoppers information is kept strictly confidential.
###

Print This Post