HAWAII COUNTY POLICE DEPARTMENT
EAST HAWAII CRIMINAL INVESTIGATION SECTION
LIEUTENANT RANDALL MEDEIROS
PHONE: 961-2252
JULY 13, 2005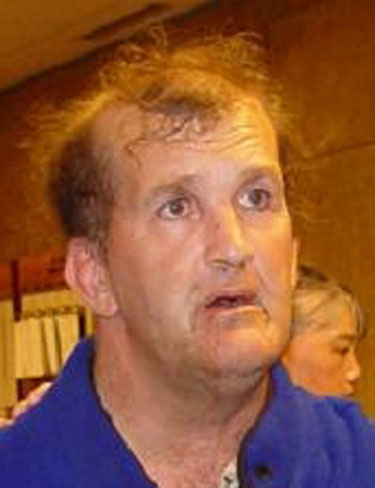 MEDIA RELEASE UPDATE
Police have renewed their request for the public's help in finding a 45-year-old mentally handicapped man who has been missing since April 19, 2005, from his Nanawale Estates home in Puna.
The missing male was identified as Daniel Desimone.
Desimone is described as a Caucasian male, being 5-foot-8 in height, weighing about 170 pounds, being clean shaven and having blue eyes, balding brown hair and a fair complexion.
His guardian said Desimone likes to collect cans and bottles from the roadside, dumpsters and trashcans.
Anyone with information about the missing man or knows of his whereabouts is asked to call the police non-emergency number at 935-3311.
# # #

Print This Post