HAWAII POLICE DEPARTMENT
CRIMINAL INVESTIGATIONS SECTION
CAPTAIN LARRY WEBER
PHONE: 961-2251
NOVEMBER 11, 2006
REPORT NO. C06035049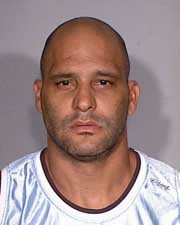 MEDIA RELEASE UPDATE
Big Island police have arrested and charged a 38-year-old Kailua-Kona man suspected of committing a series of robberies in >East Hawaii>.
Robert Lee Willis, also known as "Lee Willis," was arrested without incident by Puna Patrol officers at 3 a.m. on November 10, 2006, at a home in the >>Hawaiian> >Paradise> >Park>> subdivision.
Detectives from the Criminal Investigations Section in Area I charged Willis at 12 p.m. the same day with three counts of robbery in the second degree, a class B felony. Bail was set at $150,000. Willis remains in custody at the Hawaii Police Department's >>East> >Hawaii> >Detention> >Center>> pending his initial appearance in court.
Police also recovered a vehicle that Willis allegedly used following the robberies.
Anonymous phone calls from the public were instrumental in Willis's apprehension.
"We would like to thank the community and its citizens for their continued support of our department in resolving these crimes, which threaten to impact our community," said Captain Larry Weber, commander of the Criminal Investigations Division.
Police would still like to interview witnesses to the robberies at Ken's House of Pancakes at about 2:50 a.m. on November 8., at Malama Market in Pahoa at about 7:45 p.m. on November 8, and at KTA Puainako at about 7:10 p.m. on November 9. Police ask anyone with information about any of the robberies to call Detective Richard Sherlock at 961-2379.
Tipsters who prefer to remain anonymous may call Crime Stoppers at 961-8300 in >>Hilo>> or 329-8181 in Kona. All Crimes Stoppers information is kept confidential.
###

Print This Post