HAWAII COUNTY POLICE DEPARTMENT
TRAFFIC ENFORCEMENT UNIT
SERGEANT ROBERT E. HATTON
PHONE: 961-2332
AUGUST 26, 2004
I-02453/PN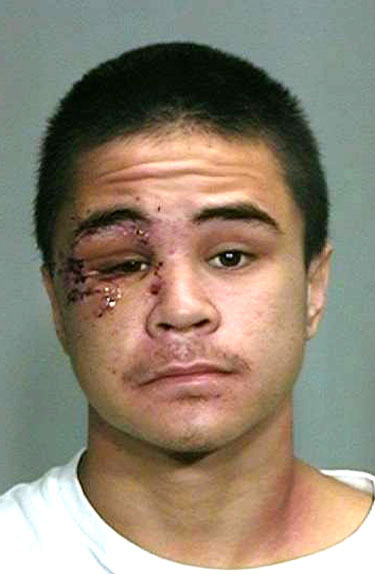 MEDIA RELEASE UPDATE
Big Island police have arrested an 18-year-old male involved in a head-on collision last week that resulted in two deaths, and officers have reclassified the collision from a negligent homicide to a manslaughter investigation.
The suspect, identified as Stanley Keliiholokai, 18, of Volcano, is being held in the Hilo police cellblock pending further investigation by Traffic Enforcement Unit officers.
At 5:26 p.m. Thursday (August 19, 2004), Keliiholokai was driving a white Mitsubishi four-door sedan toward Hilo on Volcano Highway when he attempted to pass several vehicles in a no-passing zone and his car collided head-on with a tan Chevrolet two-door sedan driven by Rogelio Manahan. The collision occurred near the intersection of Nahelenani Street in Volcano.
Keliiholokai's front seat passenger, Clinton Kaleiwahea, 31, of Volcano, and Manahan's wife and front seat passenger, Jeannette E. Manahan, 53, of Elmhurst, New York, were killed in the crash.
Keliiholokai and Rogelio Manahan were taken to the Hilo Medical Center for treatment of their injuries.
Investigators said speed was believed to be a factor in the collision.
# # #

Print This Post