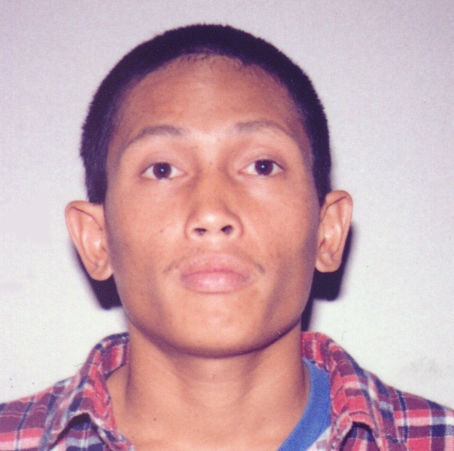 NORBERT LEE ALCAIDE
…held on $450,000 bail
HAWAII COUNTY POLICE DEPARTMENT
KONA CRIMINAL INVESTIGATION SECTION
LIEUTENANT HENRY W. HICKMAN
PHONE: 326-4230
APRIL 26, 2000
G-26470
MEDIA RELEASE UPDATE
Kona Criminal Investigation Section detectives charged a 26-year-old Kailua-Kona man Wednesday (April 26, 2000) with a variety of offenses stemming from a knife attack and sexual assault that occurred the previous week.
At 3:28 p.m., detectives charged Norbert Lee Alcaide with second-degree attempted murder, first-degree assault, kidnapping, four counts of third-degree sexual assault, first-degree terroristic threatening, first-degree burglary and unauthorized entry into a motor vehicle.
Alcaide is being held in the Kona police cellblock in lieu of $450,000 bail.
He was arrested Tuesday after he turned himself in at the Kona police station.
Alcaide was being sought for a burglary, attack and sexual assault on an adult female who was alone in her Kalaoa apartment Thursday night when she was attacked by a naked male brandishing a knife.
The assailant struck the victim and sexually assaulted her. He also cut the victim's face and neck with the knife. The victim was able to escape from her apartment and run to a neighbor's residence for help. She was later taken to the Kona Community Hospital, where she was treated for her injuries.
# # #

Print This Post