HAWAII COUNTY POLICE DEPARTMENT
EAST HAWAII CRIMINAL INVESTIGATION SECTION
DETECTIVE ROBERT WAGNER
PHONE: 961-2380
APRIL 12, 2005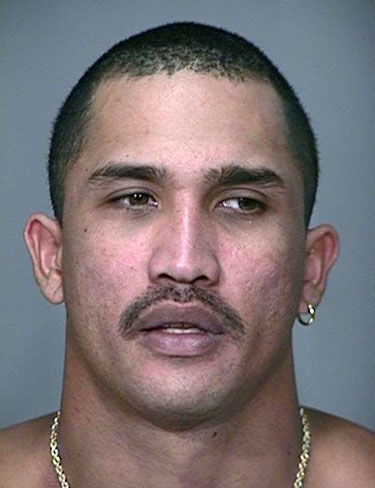 MEDIA RELEASE UPDATE
Big Island police are looking for a 30-year-old man they believe is responsible for numerous vehicle thefts throughout the Big Island.
The suspect was identified as Kyle Keoni Quilausing. Police believe Quilausing has no permanent address, but he recently was believed to be hanging out in the Kapoho, Kalapana, area.
Quilausing, who is wanted on five outstanding warrants, is described as being 5-foot-7 in height, weighing about 145 pounds and having black hair and brown eyes.
On April 7, 2005, the suspect was seen driving a stolen Toyota pickup truck in the Hawaii Volcanoes National Park and in the Hawaiian Acres and Orchidland subdivisions in Puna.
He is believed to have stolen other vehicles in South Kohala, South Hilo and Kona.
Police are asking anyone who knows of Quilausing's whereabouts to call Detective Robert Wagner of the East Hawaii Criminal Investigation Section at 961-2380, Detective Zack Houchin of the West Hawaii CIS at 326-4646, Ext. 262, or the police non-emergency number at 935-3311.
Those who wish to remain anonymous may call Crime Stoppers at 961-8300 in Hilo or 329-8181 in Kona. All Crime Stoppers information is kept strictly confidential.
# # #

Print This Post