HAWAII COUNTY POLICE DEPARTMENT
EAST HAWAII CRIMINAL INVESTIGATION SECTION
CAPTAIN SAMUEL THOMAS
PHONE: 961-2251
JUNE 16, 2004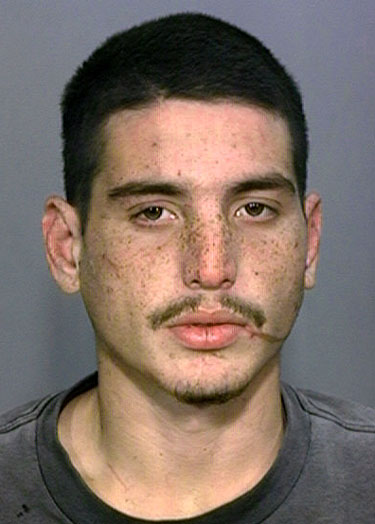 MEDIA RELEASE UPDATE
Big Island police are seeking the public's help in locating a 25-year-old man wanted on an outstanding warrant.
The subject was identified as Sheldon R. Quevedo, of no permanent address.
Quevedo is described as being a local male with a fair complexion, being 5-foot-7 in height, weighing 155 to 165 pounds and having brown hair and brown eyes. He is known to frequent the Pepeekeo and Papaikou areas.
Quevedo is also wanted for questioning in connection with other unrelated cases.
Anyone with information on the whereabouts of Quevedo is asked to call Detective Tom Poy of the East Hawaii Criminal Investigation Section at 961-2383 or the police non-emergency number at 935-3311.
Those wishing to remain anonymous may call Crime Stoppers at 961-8300 in Hilo and or 329-8181 in Kona. All Crime Stoppers information is kept strictly confidential.
# # #

Print This Post