HAWAII COUNTY POLICE DEPARTMENT
SOUTH HILO PATROL DIVISION
OFFICER GREGG J. SILVA
PHONE: 961-2311
SEPTEMBER 24, 2001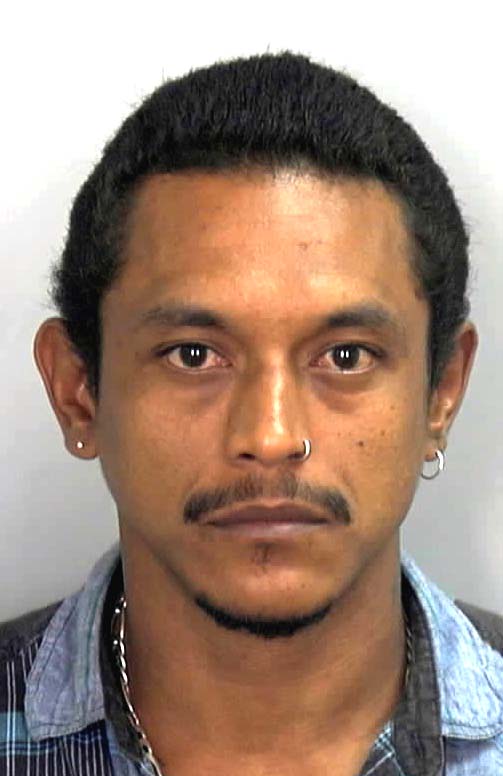 CHRISTOPHER NEAL NASARIO
…wanted on five bench warrants
MEDIA RELEASE
Big Island police are seeking the public's help in apprehending a 34-year-old male wanted for promotion of dangerous drugs and four counts of contempt of court.
The suspect was identified as Christopher Neal Nasario, who is known to frequent the Hilo area.
Nasario is described as being 5-feet-6 in height, weighing about 160 pounds with a slim build and having a dark complexion, brown curly hair, brown eyes and a dark mustache. He also has a tattoo with the words "No Fear" on his neck, a tribal band on his upper left arm, a skull and knife on his right upper arm and an eagle claw on both shoulders.
Nasario is wanted on five bench warrants — one for promotion of dangerous drugs and four for contempt of court.
Anyone with information about the suspect's whereabouts is asked to call the police non-emergency number at 935-3311.
Those who wish to remain anonymous may call Crime Stoppers at 961-8300 in Hilo or 329-8181 in Kona. The numbers are answered 24 hours a day. Callers will be given a coded number and their identity will remain anonymous. Callers may be eligible for a reward of up to $1,000 if their call leads to an arrest, indictment or the recovery of property. Crime Stoppers neither subscribes to "Caller ID," nor does it record phone calls.
# # #

Print This Post