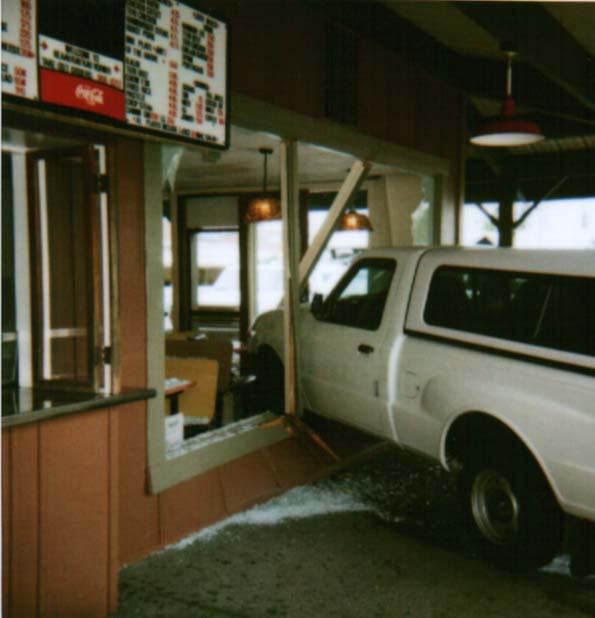 UNWELCOME GUEST-This truck crashed through the window of the Keaau Kau Kau Restaurant Sunday.
HAWAII COUNTY POLICE DEPARTMENT
PUNA DISTRICT
OFFICER LLOYD ISHIKAWA
PHONE: 966-5839
AUGUST 20, 2000
OO-3422
MEDIA RELEASE
A pickup truck driven by a 72-year-old woman ran into the Keaau Kau Kau Korner Restaurant in Keaau, Puna, on Sunday (August 20, 2000).
Responding to a 9:43 a.m. call, Puna police and fire rescue units at the Keaau Shopping Center to find that a 1999 Mazda pickup truck had crashed through a window of the former Keaau Dairy Queen.
Two female patrons were sitting in the restaurant when the truck crashed through the wall. Both received bumps, but neither required medical attention.
The driver of the pick up truck, Mavis Brazier of Ainaloa, Puna, was not hurt in the mishap.
# # #

Print This Post