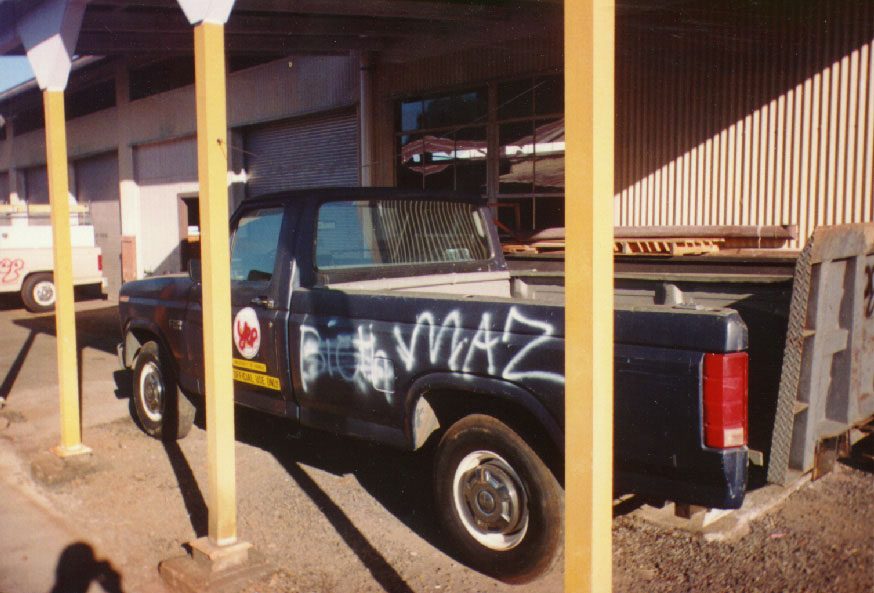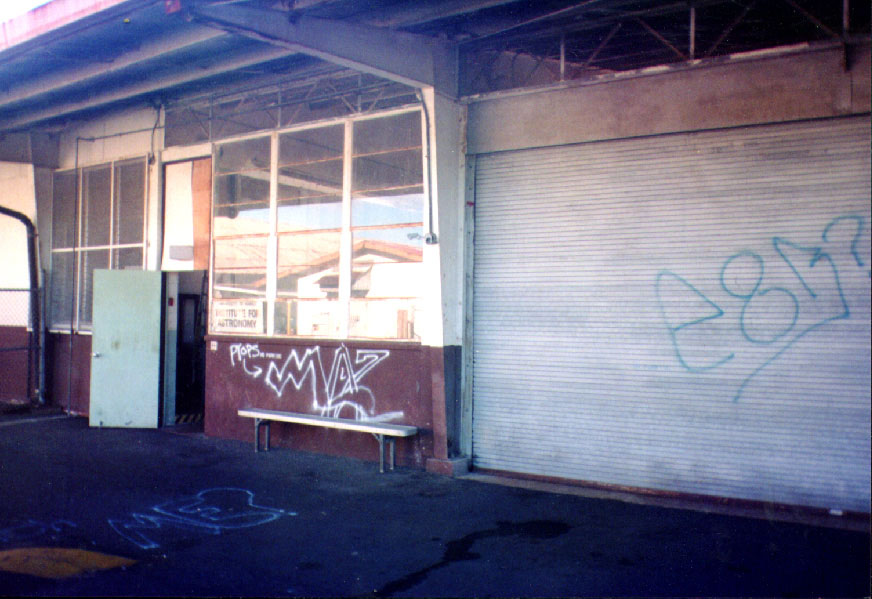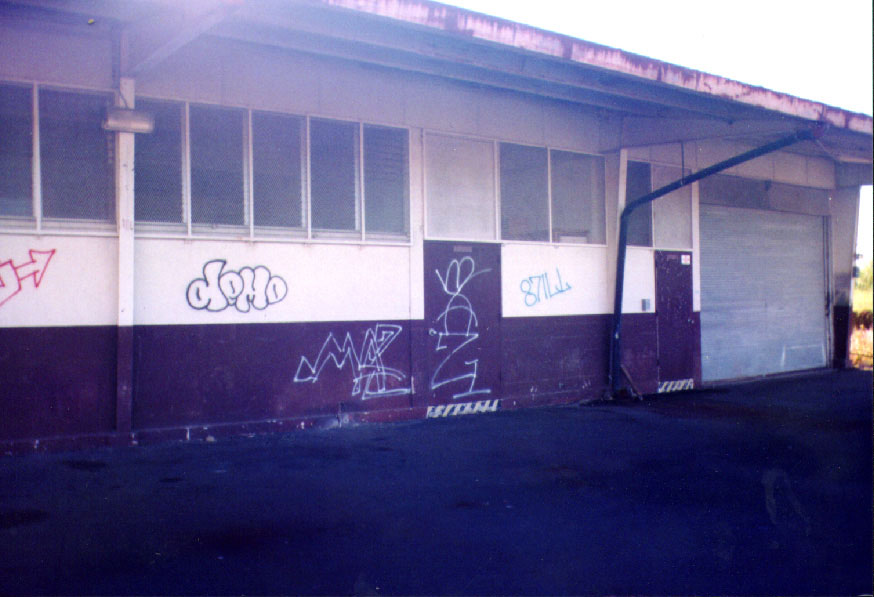 VANDALISM ON CAMPUS — Vandals have left their scrawls for others to clean up on vehicles and buildings on the campus of Hilo's Hawaii Community College. Police say the damages are likely to amount to several thousand dollars.
HAWAII COUNTY POLICE DEPARTMENT
COMMUNITY POLICING PROGRAM
OFFICER JOHN RODRIGUES
PHONE: 961-2250
OCTOBER 18, 1999
MEDIA RELEASE
Hilo vandals have struck again, this time defacing several buildings and vehicles with scrawls of graffiti at the Hawaii Community College campus.
Police said the vandalism occurred between 2:45 to 5:30 a.m. Monday (October 18, 1999).
Although there was no immediate estimate of damages, police said it would amount to several thousand dollars. As one officer pointed out, graffiti sprayed on seven vehicles parked on campus can't be washed off. To repaint the vehicles will cost $1,000 to $1,500 apiece.
Because of the amount of damages, the suspects can be charged with felony criminal property damage, a Class C felony that carries a maximum sentence of five years in prison.
Graffiti vandalism has been increasing throughout the Waiakea industrial and houselot areas recently.
Within the past three months, vandals have damaged public and private property along Makaala Street, Holomu Street and Kanoelehua Avenue.
Police are asking for the public's help in finding those responsible for the HCC vandalism or other recent acts of vandalism. Anyone with information about the vandalism or those responsible should call Community Policing Officer John Rodrigues at 961-2350.
Those who wish to remain anonymous may call Crime Stoppers at 961-8300 in Hilo or 329-8181 in Kona. The numbers are answered 24 hours a day. Callers will be given a coded number and their identity will remain anonymous. Callers may be eligible for a reward of up to $1,000 if their call leads to an arrest, indictment or the recovery of property. Crime Stoppers neither subscribes to "Caller ID," nor does it record phone calls.
# # #

Print This Post