HAWAII COUNTY POLICE DEPARTMENT
KONA CRIMINAL INVESTIGATION SECTION
DETECTIVE WAYNE YOUNG
PHONE: 326-4275
MAY 1, 2003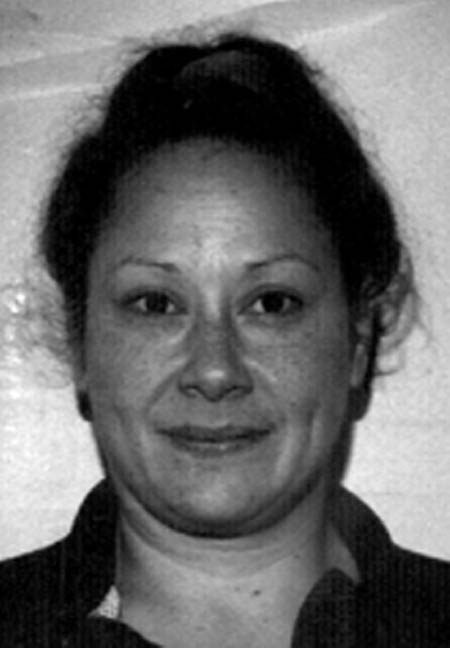 KUULEI HAUNANI LEWIS
…charged with manslaughter
MEDIA RELEASE UPDATE
Kona Criminal Investigation Section detectives have charged a 32-year-old woman with manslaughter and leaving the scene of an accident involving death or serious bodily injury.
Kuulei Haunani Leith-Ellen Lewis, of a Makapala address in North Kohala, was charged at 3 p.m. Thursday (May 1, 2003). She is being held in the Kona police cellblock in lieu of $15,000 bail.
Lewis was arrested Tuesday after she allegedly drove her car into an unidentified male victim, causing him to strike his head on the ground.
Responding to a 12:49 a.m. call Tuesday, North Kohala police arrived at the scene on Pratt Road in the Halawa area of North Kohala to find a male lying on the roadway in front of a 1995 Honda Passport.
Fire rescue was called, but attempts to resuscitate the victim were unsuccessful. The victim was later taken to the Kona Community Hospital, where he was pronounced dead at 11:11 a.m.
An investigation determined that Lewis got into the car while having a verbal argument with the victim, who was standing in front of the vehicle. Lewis placed the car into gear and drove forward.
The victim then jumped onto the hood of the car and was carried for a distance when Lewis stopped abruptly, causing the victim to fly off the hood and land on the road, striking his head on the pavement.
Lewis then fled the area with another male in a second vehicle, leaving behind a male witness. Lewis never returned to the scene of the accident.
Preliminary autopsy results concluded that the victim died as a result of traumatic head injury.
An investigation continues to establish the identity of the victim.
# # #

Print This Post