HAWAII COUNTY POLICE DEPARTMENT
C/O 349 KAPIOLANI STREET
HILO, HAWAII 96720
DETECTIVE GREG ESTEBAN
PHONE: 961-2384
MARCH 15, 2004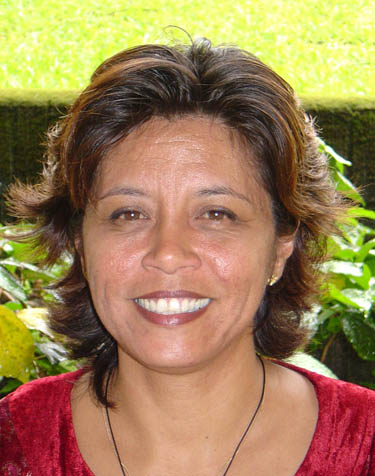 MEDIA RELEASE
The Hawaii Police Commemorative Fund has announced the recipient of two out of four scholarships offered each year through the University of Hawaii and the Hawaii Community College.
Andrea Kekoa, a senior at the Hawaii Community College, was awarded both the "Kenneth K. Keliipio Memorial Scholarship" and the "Ronald 'Shige' Jitchaku Memorial Scholarship." Funded by the Hawaii Police Commemorative Fund through its annual fundraising events, each scholarship is for $500.
Kekoa earned her General Education Degree from the Konawaena Adult Education Program and is currently majoring in Administration of Justice and Political Science. She has maintained a 3.0 grade point average and will graduate this May.
A volunteer with the Women's Therapeutic Living Program, she is currently employed at the Big Island Substance Abuse Center.
A single parent, Kekoa said she is thankful for the scholarship, which has helped her financially. Her long-term goal is to become a certified substance abuse counselor and operate a drug rehabilitation and recovery program.
Information about the police scholarships can be obtained from the Financial Aid Office.
# # #

Print This Post