Hawai'i Police Department
Hilo Patrol
Officer Krimsen Abilla
Phone: (808) 935-3311
Report No.: 23-094151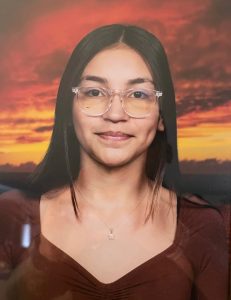 Media Release
Hawai'i Island police are asking for the public's assistance in locating 13-year-old Destinee Mamone, who was reported as a runaway. Due to her age, Mamone is classified as an endangered missing child.
Mamone was last seen in the 1000 block of Kaumana Drive in Hilo on Monday, October 1, 2023, at 1:00 a.m., wearing a white long-sleeve shirt and shorts.
Mamone is part Hawaiian with a light complexion, 5 feet 6 inches tall, 130 pounds, with long brown hair and brown eyes.
Police ask anyone with information about Mamone's whereabouts to call Officer Krimsen Abilla at the police department's non-emergency number (808) 935-3311.

Print This Post