Hawai'i Police Department
Area II Criminal Investigation Section
Detective Donovan Kohara
Phone: (808) 960-3118
Report No.: 23-076309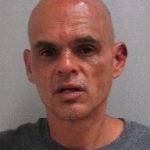 Media Release
Hawaiʻi Island police report that 48-year-old Duane "Segundo" Santiago of Pāhala, who was previously wanted for two outstanding warrants, was arrested and charged.
Santiago was located on Saturday, August 12, 2023 in Pāhala after officers followed up on a tip from the public. He was arrested without incident and charged with one count each of contempt of court and a revocation of his supervised release, with total bail set at $5,250.
Santiago had also been wanted for questioning in a separate ongoing criminal investigation, which, upon completion, will be forwarded to the Office of the Prosecuting Attorney to be reviewed.
The Hawaii Police Department would like to thank the public's assistance in locating Santiago.

Print This Post