HAWAII COUNTY POLICE DEPARTMENT
HILO VICE SECTION
LIEUTENANT HENRY TAVARES
PHONE: 961-2253
JANUARY 12, 2001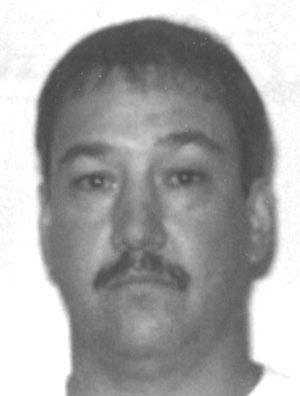 | | |
| --- | --- |
| Daniel Miller | Thomas Wuscher |
MEDIA RELEASE
Eleven suspects arrested in a police undercover operation last year have pleaded guilty in federal court to various drug offenses.
Five of them have been sentenced to terms ranging from two to 10 years in the federal penitentiary, and six are awaiting sentencing.
The 11 were among 40 persons arrested during a joint operation by the Hawaii County Police Department and the U.S. Drug Enforcement Administration.
A total of 177 drug investigations were initiated as a result of the two-month undercover operation by the Hilo Vice Section and a DEA Mobile Enforcement Team (MET) from the Los Angeles Field Division.
The 11 suspects were turned over to federal authorities to face federal prosecution. The rest were to be tried in state courts.
Ten DEA agents, members of a special MET squad, arrived on the Big Island on February 22, 2000, and the joint undercover operation got under way two days later. The operation focused on the illegal distribution of hard drugs — crystal methamphetamine, or "ice," cocaine, including "crack" cocaine, and heroin — in East Hawaii.
Besides the arrests, the drug operation resulted in the seizure of 10 ounces of crystal methamphetamine with an estimated street value of $45,000; 11 ounces of cocaine with an estimated street value of $16,500; 918 marijuana plants and 5.9 pounds of dried, processed marijuana with an estimated street value of $23,000; and 15.7 grams of heroin with an estimated street value of $3,200.
In addition, $108,310 in cash, 11 motor vehicles and two motorcycles valued at a total of $50,000, miscellaneous jewelry valued at $30,000 and a surveillance camera valued at $1,000 were also seized for forfeiture.
The operation also resulted in the recovery a 12-gauge sawed-off shotgun, a .44-caliber revolver, a 6mm semi-automatic handgun, a .357 magnum revolver and two 20-gauge shotguns.
Most of the arrests were made as a result of undercover drug purchases and also from information supplied by anonymous phone calls.
The following persons were sentenced in federal court:
Donald Soares — 120 months in prison and eight years of supervised release.
Vince Agliam — 50 months in prison and five years of supervised release.
James Costa — 41 months in prison, give years of supervised release, a $30,000 fine and $5,000 in restitution.
Thomas Wuscher — 24 months in prison, four years of supervised release and a $1,000 fine.
Ronald Auwae — 37 months in prison and five years of supervised release.
The following suspects are still awaiting sentencing: John Caputo Jr., Henry Lani, Lance Kailimai, Rafael Solis, Daniel Miller and Zak Shimose.
# # #
(NOTE TO EDITORS: Color photos of the remaining nine defendants, who were arrested before Miller and Wuscher, can be downloaded from an earlier news release on our web site. To download the other photos, select "Release Archives" from the table of contents, choose news releases for April 2000 from the archives page, then select the release entitled "32 Arrested in Joint Undercover Drug Operations 04/27/00".)

Print This Post