Hawai'i Police Department
Area II Criminal Investigations Section
Detective Donovan Kohara
Phone: (808) 960-3118
Report No.: 23-081975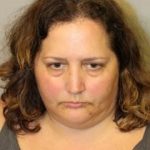 Media Release
Hawaiʻi Island police are asking for the public's assistance in locating 48-year-old Tara Little, of Ka'u, who was reported missing. She is considered endangered as she is in need of medication for a medical condition.
Little was last seen on Friday, August 25, 2023, during the afternoon hours in the Hawaii Ocean View Estates subdivision. Little is described as being 5'06" tall, weighing approximately 260 pounds, having a light skin complexion with brown hair and brown eyes. She was last seen wearing a pink colored dress and white shoes.
Police ask anyone who may have information on Little's whereabouts to call the Hawaii Police Department's non-emergency number at (808) 935-3311; or Detective Donovan Kohara at (808) 960-3118; or via email at donovan.kohara@hawaiicounty.gov.

Print This Post