Hawai'i Police Department
Criminal Investigation Division – Area I
Captain Rio Amon-Wilkins
Phone: (808) 961-2251
Report No.: 23-084078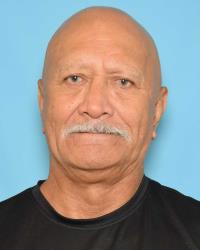 Media Release
Hawai'i Island police request the public's assistance in locating 65-year-old Mark Gordon Kahalewai, a Hale Nani Correctional Facility inmate who failed to return from furlough.
Kahalewai was last seen on Friday, September 1, 2023, at approximately 10:00 a.m., when he left the facility for a scheduled furlough. He failed to return to the facility at 2:00 p.m., as so ordered.
Kahalewai is described as 5 feet 9 inches tall, 210 pounds, with a shaved head and brown eyes. He previously had a Honolulu address.
Police ask anyone who may have information on the whereabouts of Kahalewai to contact the police department's non-emergency line at (808) 935-3311, or Detective Kimo Keliipaakaua of the Area I Criminal Investigation Section at (808) 961-2375, or email at Kimo.Keliipaakaua@hawaiicounty.gov.

Print This Post