Hawai'i Police Department
Criminal Investigation Division – Area I
Captain Rio Amon-Wilkins
Phone: (808) 961-2251
Report No.: 23-007736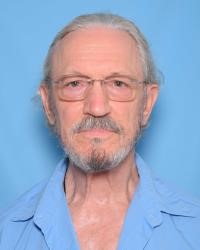 Media Release (Update #4)
Hawai'i Island police are again renewing their request for any information relative to the disappearance of 76-year-old William Romeo Bishop Sr.
He was reportedly last seen on the afternoon of Sunday, January 22, 2023, in the area of his home on 22nd Avenue, in the Hawaiian Paradise Park subdivision, in Kea'au. He has not been seen or heard from since, and his family is deeply concerned for his wellbeing. Bishop's family is also offering a cash reward for information that may lead to his whereabouts.
Bishop is described as, 5 feet 8 inches tall, approximately 170 pounds, light complexion, with gray hair and green eyes.
Bishop's 2019 Toyota Corolla has since been recovered. Area I Criminal Investigation Section detectives continue to investigate the circumstances surrounding the vehicle being located. They have also conducted countless interviews and follow ups over the last several months in relation to Bishop's disappearance.
Police ask anyone who may have information on the whereabouts of Bishop to call the police department's non-emergency number at (808) 935-3311, or Detective Scotty Aloy of the Area I Criminal Investigation Section at (808) 961-2381 or email Scotty.Aloy@hawaiicounty.gov.

Print This Post