Hawai'i Police Department
Area I Juvenile Aid Section
Lieutenant Robert P. Pauole
Phone: (808) 961-2254
Report No.: 23-090566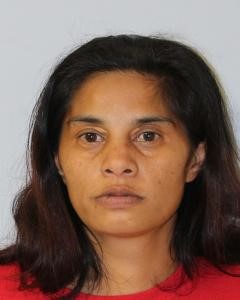 Media Release
Hawai'i Island police are requesting the public's assistance with locating 35-year old Shereenmarie Dalao Godoy, of Mt. View, who is wanted for questioning in a Second-Degree Custodial Interference investigation.
Dalao Godoy is described as 5-feet-2 inches tall, 106 pounds, with brown eyes and brown hair.  Her hairstyle is currently shaved with a ponytail in the upper back area of her head.  She is known to frequent the Mt. View area in the Puna district. 
Police are asking anyone with information regarding the whereabouts of Dalao Godoy to contact Detective Patrick Aurello of the Area I Juvenile Aid Section, at (808) 961-8810, of via email at Patrick.Aurello@hawaiicounty.gov, or the police department's non-emergency number at (808) 935-3311.

Print This Post